Justin Bieber in Glasses: Hot or Not?
November 2, 2010 by Clark
How can a 16-year old have enough life experience to pen an autobiography? Let's turn that question over to Justin Bieber.
"I decided to write this book at such a young age because there is so much stuff on the Internet that is misconstrued and a lot of people have [written] stuff about me and it's just not right," he said at a book signing this week.
Makes sense to us… but not sure if we can say the same about the singer in glasses. He donned the look at the event, as pictured here: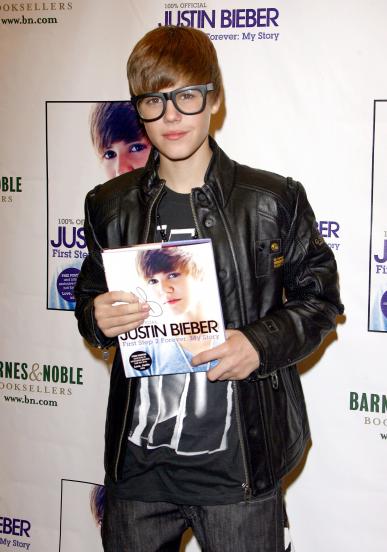 What do you think of Justin wearing glasses?