Paris Hilton Arrested For Pot at World Cup
Paris Hilton was arrested in Port Elizabeth, South Africa, at Nelson Mandela Bay Stadium for allegedly smoking marijuana a few hours ago at a World Cup match.
Not as surprising as the Netherlands' 2-1 win over Brazil, but unexpected!
The socialite was taken to the Mount Road Police Station in St. Croix, S.A. just before 8 p.m., Det. Mark Magadlela later confirmed to local news organizations.
It is believed that Hilton was indeed at the police station but has since been released. No further specifics were given as to why the ho-tel heiress was busted.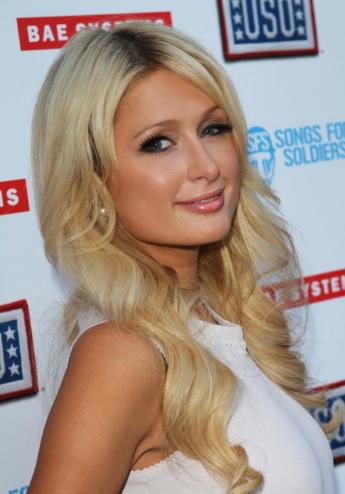 Details of Paris' arrest remain murky at best.
Paris Hilton's Los Angeles-based lawyer says the 29-year-old has served her probation period, after her 2007 conviction for alcohol-related reckless driving.
Unlike Lindsay Lohan, her probation is complete (as of January 2010), taking a lot of the potential heat off her from this screw-up, whatever it consisted of.
One TMZ source also reports that Paris wasn't smoking dope, but an officer has reportedly said that Paris was caught red-handed in possession of weed.
Another report suggests it was a member of her entourage caught with the stuff, rather than Hilton herself, but that the whole crew was subsequently booked.
More details to follow as the story develops…